Ophthalmoscope Set Supreme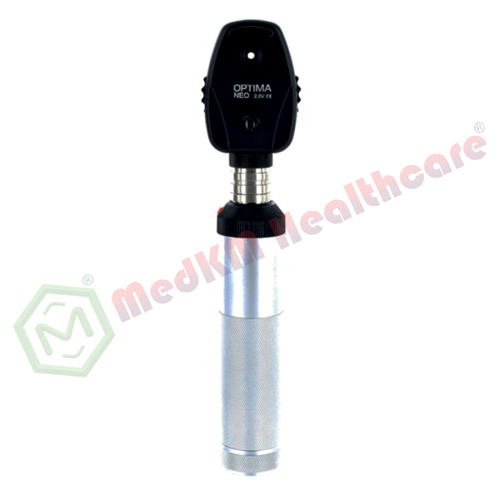 Ophthalmoscope Set Supreme
Product Description
Ophthalmoscope Set Supreme
Specification :
Ophthalmoscope Head : 3.5v Ophthalmoscope Head with 6 different apertures micro, small, and large spot sizes, fixation target, slit aperture, and red-free filter. 28 focusing lenses with a range of -25 to +40 diopters. Rubber brow rest prevents scratching of eyeglasses.

Otoscope Head: 2.7v Halogen Bulb and bayonet connecting system. 3x magnification lens fitted supplied with 3 Autoclavable ear funnels.
Diagnostic Set Complete in a Case Includes:
1 Halogen Otoscope Head
1 Spreadable Nasal Speculum
1 Bent Arm Illuminator
1 Tongue Depressor with Holder
1 Halogen Ophthalmoscope Head with 6 Apertures
Reusable Ear Specula 3mm and 4mm
2 Laryngeal Mirrors 4 No. and 5 No.
Contact Us
325, 3rd Floor, Vardhman Fortune Mall, GT Karnal Road Industrial Area, Delhi, Delhi, 110033, India
Phone :+918037261897