Neonatal Resuscitation Unit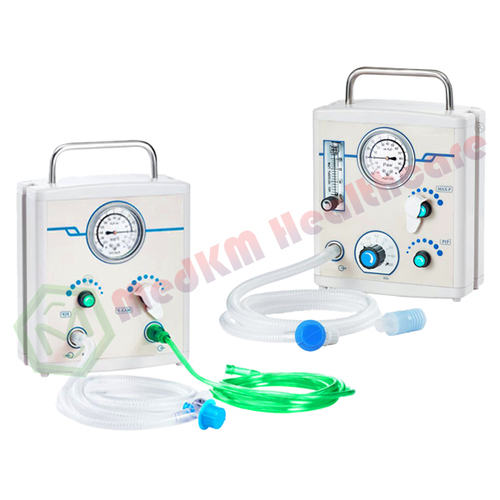 Neonatal Resuscitation Unit
Product Description
Neonatal Resuscitation Unit
Infant Resuscitator :
The MAX-P and PIP are safe, controlled and accurate.
The PEEP is constant and accurate.
Simple operation and flexible application.
It is mainly used in delivery room, baby wards, NICU that the baby's maximum weight up to 10kg
Inside an alarm system of differential pressure. When alarming, the safety valve starts automatically and produces the mixture gas continuously to ensure the safety of patients
Adjust the Oxygen concentration from 21% to 100% optionally
The range of flow adjustment is 5LPM~15LPM.
The output pressure would not be influenced by the operator experience, training, attention and fatigue.
Technical Parameter :
PEEP: @5~15LPM 0.03~2.3kPa (0.3~23cmH2O).
RESP-17: cover with inbuilt Air/oxygen blender.
Pressure gauge: -2~10kPa (-20~100cmH2O).
MAX-P: @0~15LPM 6kPa (60cmH2O).
PIP: @5~15LPM 0.2~5.7kPa (2~57cmH2O).
Contact Us
325, 3rd Floor, Vardhman Fortune Mall, GT Karnal Road Industrial Area, Delhi, Delhi, 110033, India
Phone :+918037261897