Flip Tap Catheter Mount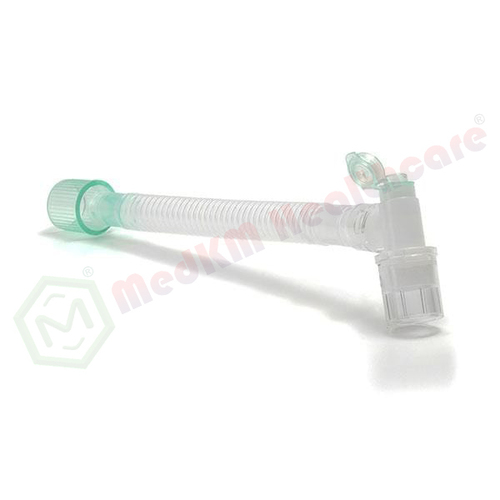 Flip Tap Catheter Mount
Product Description
Flip Tap Catheter Mount
Description
Flip Tap Catheter Mount are available in corrugated tubing, smooth bore tubing and extendible tubing. A variety of patient elbows are available for gas monitoring, airway suctioning and fibre optic bronchoscopy.
Features:
1. Double swivel elbow connector with suction port and cap provides better flexibility, easy accessibility and provide comfort to patient during suction.
2. 15 mm I.D. /22 mm O.D. connector fits all tracheal tubes.
3. 22 mm standard female connector is compatible with all breathing & ventilator circuits.
4. Specially designed port at the elbow facilitates suction & gas sampling without disconnecting the breathing circuit.
5. Step less airway path for easy cleaning.
6. Collapsible corrugated tubing is inert to all anesthetic gases & reagents.
7. Individually packed
Contact Us
325, 3rd Floor, Vardhman Fortune Mall, GT Karnal Road Industrial Area, Delhi, Delhi, 110033, India
Phone :+918037261897