Co2 Incubator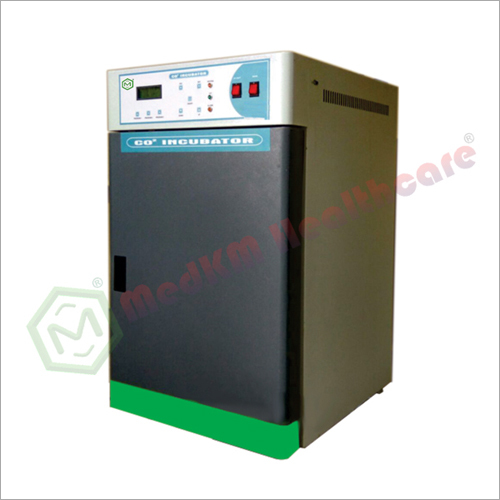 Co2 Incubator
Product Description
Co2 Incubator

Construction: CO2 incubators are widely used in scientific research to grow and maintain microbiological cell cultures. Typical fields of application include tissue engineering, in neuroscience, vitro fertilization, cancer research and other cell research. The CO2 incubator maintains optimal temperature, Humidity and other condition such as carbon dioxide (CO2) and oxygen content of the atmosphere inside. Inner chamber is High grade stainless steel of grade SS-304 ensures greater stability and life. Outer body made of High grade CRCA sheet and coated with bacteria resistant film. Door made of CRCA steel sheet. High quality neoprene rubber gaskets used for air tight fittings. Used movable and lockable casters for easy to move. Locking systems provided for security and safety purpose.

Technical Specification and Salient Features:

Cooling: Used ISI marked cooling compressor like kirloskar/Danfos/Tecumseh of totally CFC free.
Illumination:Our CO2 Incubators are door operated illumination system comprising of fluorescent light.
Temperature control: The temperature inside CO2 Incubators controlled by programmable microprocessor based PID controller cum indicator.
Audio visual Temperature Alarm: For protection during temperature, humidity and CO2 level fluctuation, audio visual alarm is provided in CO2 Incubators.
Used CFC free polyurethane foam/high grade glass insulation for thermal insulation.
High/low alarm for water level indication.
Used HEPA/ALPA filter for clean air application inside chamber (optional).
Available in different volume 50/150/172 liters.
Multi gas cock option for multiple gas operation.
Internal surface area minimized for minimum growth of contamination.
Contact Us
325, 3rd Floor, Vardhman Fortune Mall, GT Karnal Road Industrial Area, Delhi, Delhi, 110033, India
Phone :+918037261897